SFG Super Bowl of Bracket Racing - Race Recap
9/20/2022
Darlington, SC
Right at 400 entries made the showing this past weekend at Darlington Dragway in support of the SFG Super Bowl of Bracket Racing where Donovan Williams and Kyle Cultrerra hauled in the 2 "Big Checks" for $100k each.
Thursday night Troy Williams Jr won the $15,000 Warm Up defeating Shawn Carpenter in the final round. In the semi finals, Williams Jr. defeated his nephew Donovan Williams by laying down .005 total, setting up a final round matchup with Carpenter who took 2 entries all the way to the semi finals to race himself.
Donovan Williams took home the first $100,000 "Big Check" of the weekend defeating Austin Logan in the final round in the wee hours Friday Night / Saturday Morning!
Kyle Cultrera (still sleeping) driving Howard Westbury's dragster defeated Blaine Parrish in the $100,000 race on Saturday.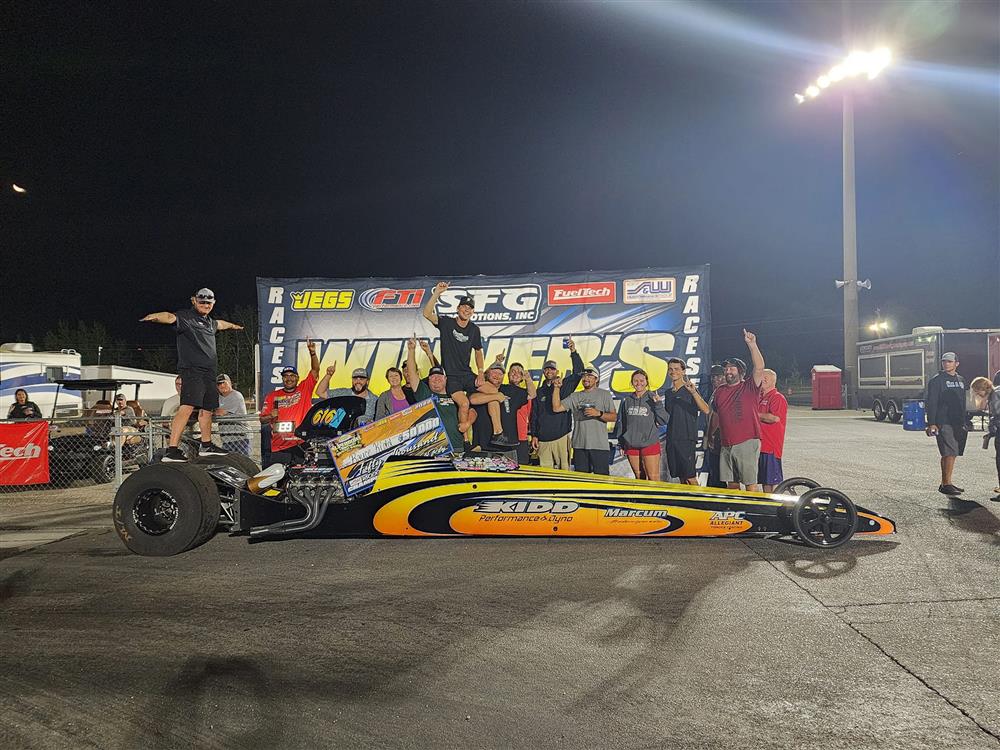 Sunday's $50,000 winner was Rayce Kidd from Idaho, defeating the always tough Tommy Plott our of North Carolina. Kidd fought his way thru a field of 394 of the toughest bracket racers in the country to earn the final "big check" of the weekend, making the 2400 plus mile trip a little easier.
< < back > >