Great American Dream Team Challenge - Complete Results
5/22/2023
Holly Springs, MS
Another HUGE showing for the Great American Bracket Race and Dream Team Challenge this past weekend in Holly Springs, Mississippi. Due to the weather experienced on Thursday morning and a touchy forecast for the remainder of the weekend, the decision was made to finish Thursday's race on Sunday and combine the Friday & Sunday race to run on Friday. Saturday was dedicated to the Team Challenge as scheduled.
Brody Quick defeated Kasey Tankersley in an all door car final in Top Bulb for $50,000!
Tommy Jackson II defeated Charlie Lockhart in the final round of Bottom Bulb for $20,000!
Top Bulb Final WINNER Team Saint - Dakota Saint, Corey Saint, Kyle Green, Dylan Green & Brady Murks
RUNNER UP Team Smith - Christy Smith, Allen Gately, Jason Mills, Mike Harville & Wayne Franks
Bottom Bulb Final WINNER Team Riddle - Daniel Riddle, Todd Berry, Tim Pace, David Bell & Paul Russell (Back to Back)
RUNNER UP Team Hagan - Gary Hagan, Michael Beard, Jacob Pitt, Brandon Michaels & Shane Carr
Paul Russell was selected as our
CollectorTethers.com - Drag Race Solutions
Titan MVP for his outstanding performance in the
SDPC Raceshop
Dream Team yesterday from Team Riddle's winning Bottom Bulb Team! For his efforts, Paul received a brand new Titan Ultra PG2 Gloss Black & Chrome Shifter!
Check out "The Coolest Parts Available" on the Drag Race Solutions website for a full look at all of their product offerings to get your hotrod looking sharp at
www.dragracesolutions.com!
Greg Brotherton is our
Moser Engineering
$25,000 WINNER AND RUNNER UP!!!! Greg defeated Jake Hodge in the Semis to run himself in the final!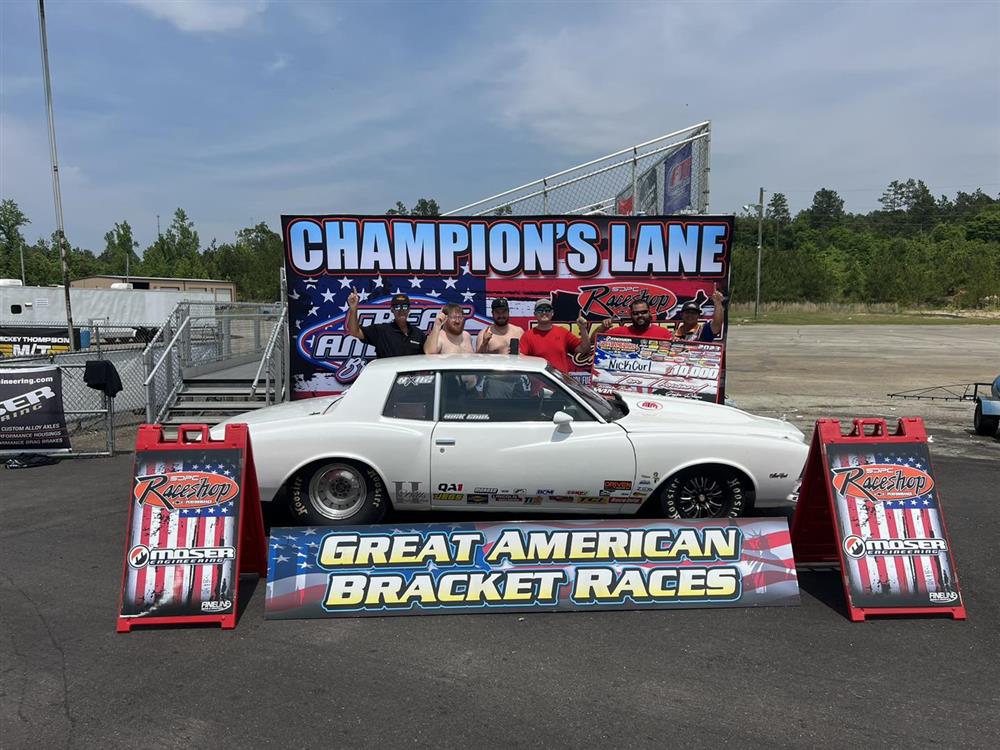 Nick Curl WINS
Moser Engineering
$10,000 Thursday in Bottom Bulb! William Joiner was our Runner Up.
< < back > >